Build your future with a BODYROK franchise. Bring our high-energy, next-level Pilates experience to your community.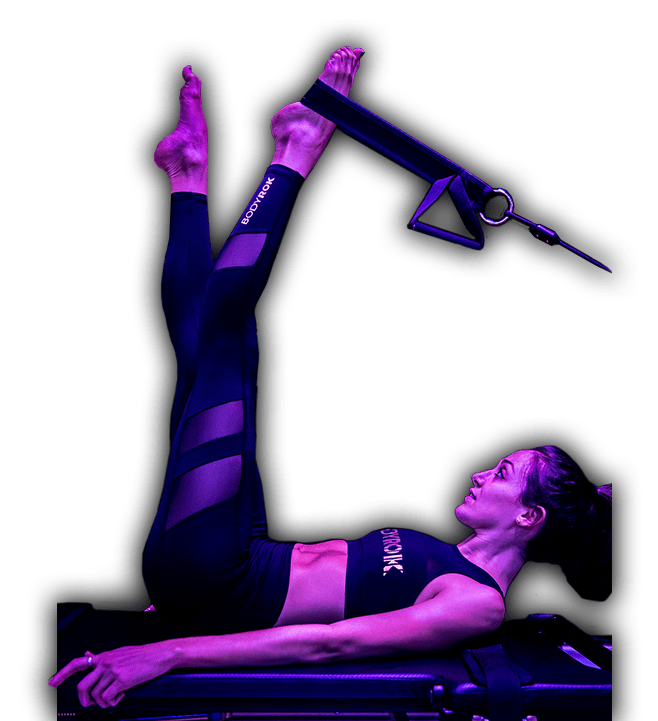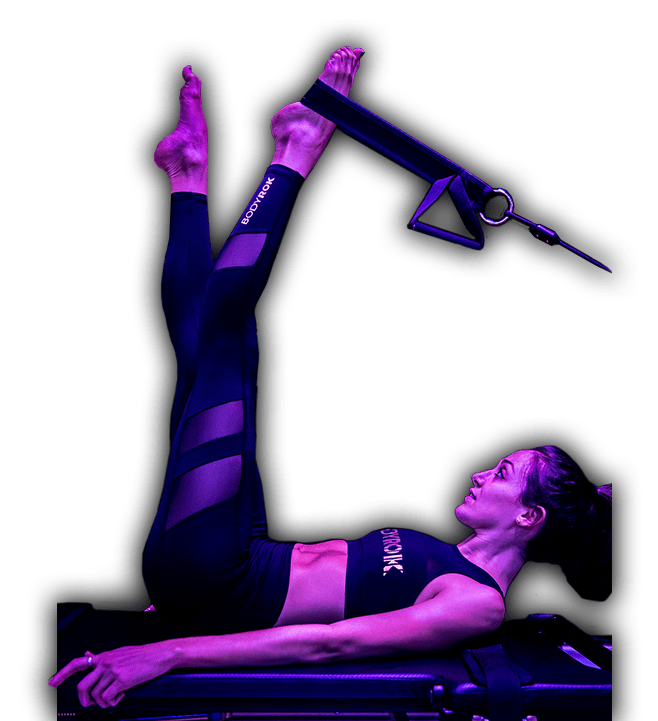 Strong brand. Strong business. Solid opportunity.
Strengthen your tomorrow while helping others achieve their fitness goals. A BODYROK franchise lets you turn your passion for the workout into a business.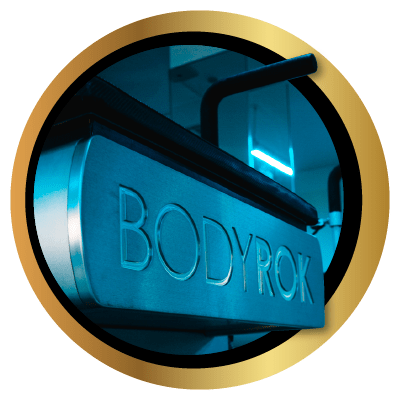 An immersive, full-body workout that engages all the senses using proprietary, high-tech equipment.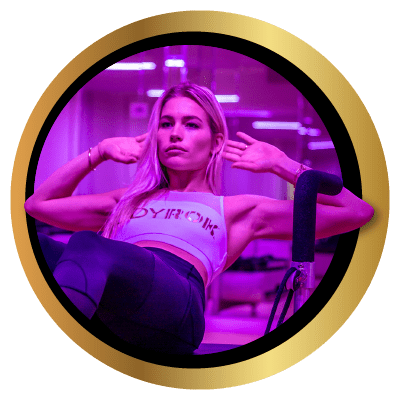 A solid franchise investment with a lower entry cost and quicker opening time.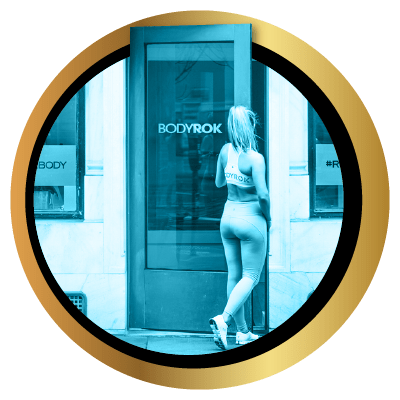 A business that lets you use your passion for fitness to help others.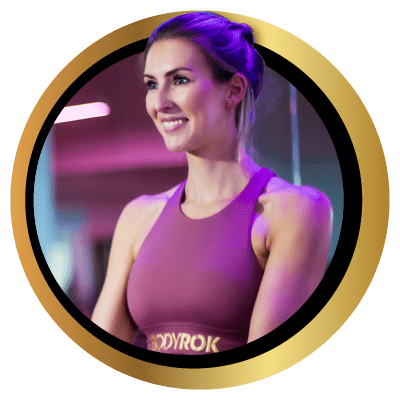 A company that provides expert Franchise Owner support and ongoing training from the people who created it.
The ROI has far exceeded OUR expectations.
Erika Kehr & Will Whalen
Franchise Owners, BODYROK Petaluma, CA
BODYROK franchise ownership is the perfect way to combine your love of fitness with a growing brand for a strong business opportunity.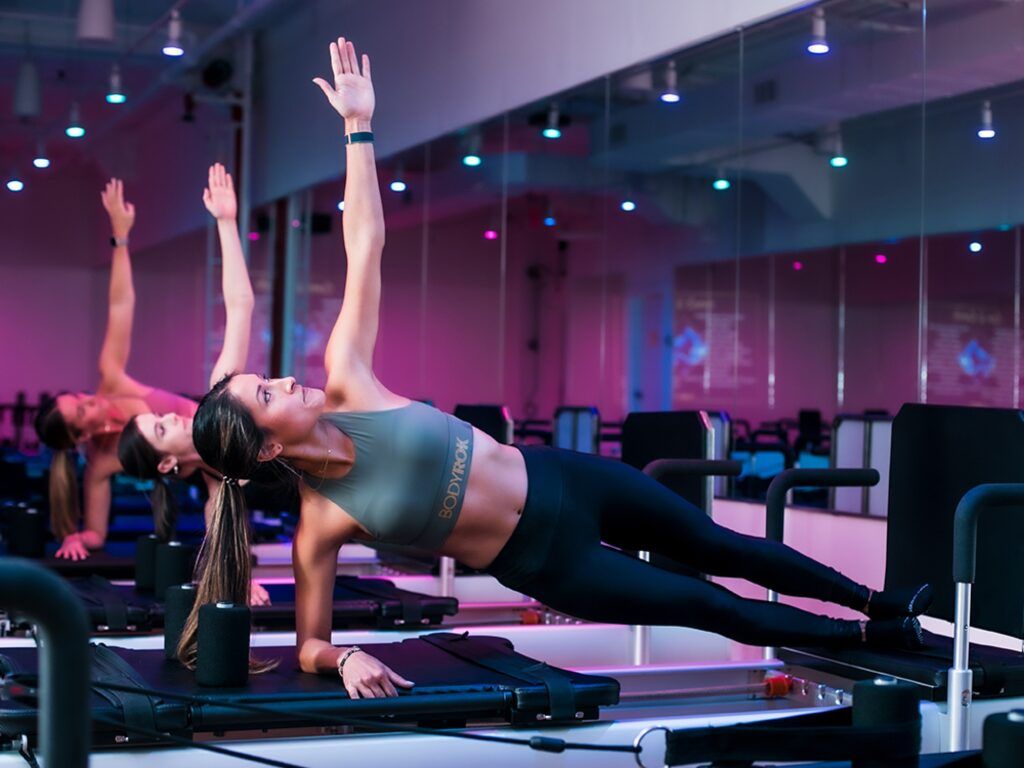 An Elevated Workout Experience
BODYROK uses high-tech, proprietary equipment combined with music and lights to give our customers a full-body Pilates workout that engages all the senses in just 45 minutes.
A Worthwhile Investment Opportunity
A BODYROK franchise has a lower entry cost and a quicker opening time, along with a monthly membership pricing model that is designed to create financial success for our Franchise Owners. Each studio averages 200-300 members and runs 10-12 classes per day. The proprietary BODYROK workout experience keeps members coming back, creating a high retention rate.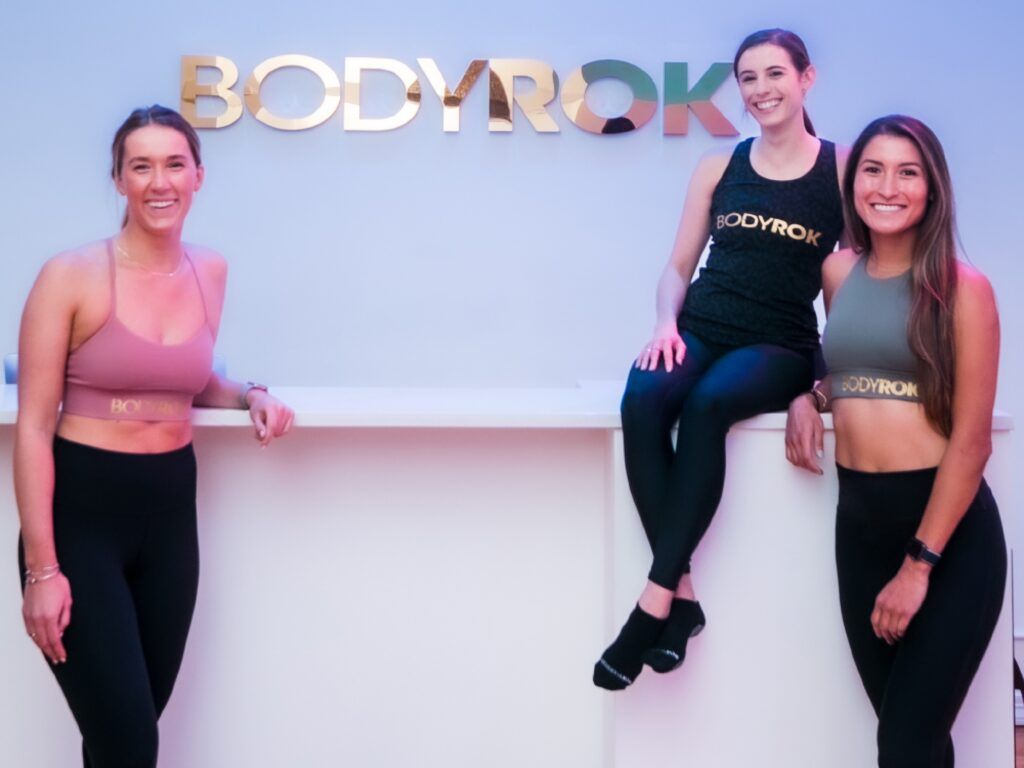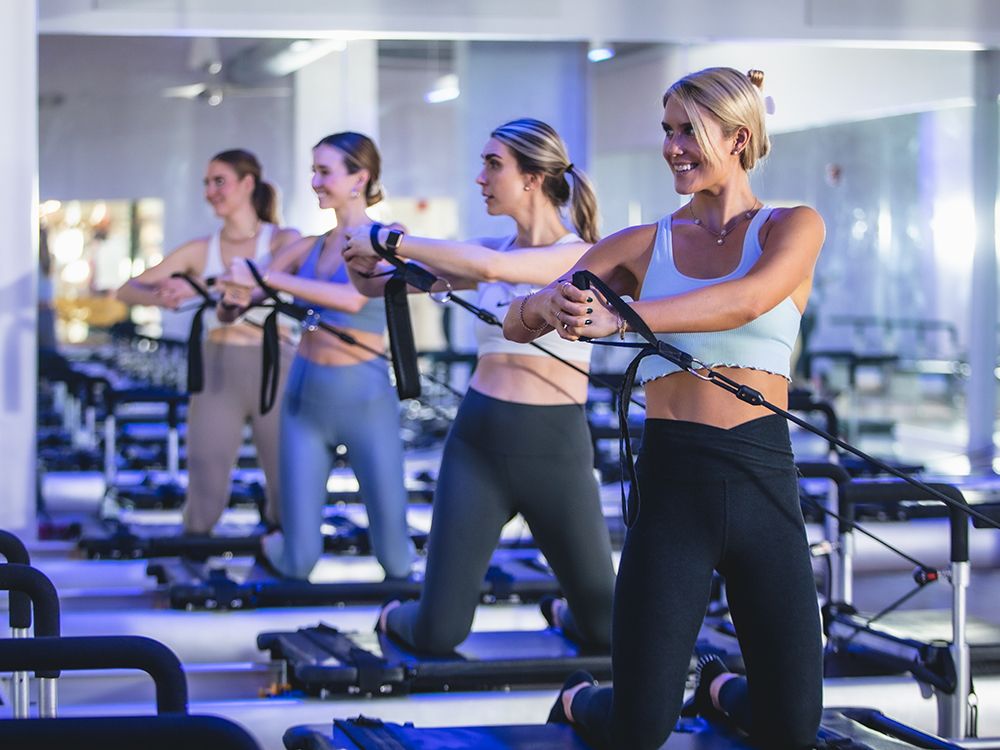 An investment in a BODYROK franchise is an investment in yourself. Build a business that lets you use your passion for fitness to help others achieve their goals while creating a solid financial future. You'll spend every day in a high-energy environment that creates positivity and changes lives.
A Firm Foundation of Support for our Franchise Owners
BODYROK gives you everything you need to create a successful business. You'll receive on-site training 30 days prior to opening, along with a technology package that includes the programming and music for each class offered. You'll also have access to our proprietary equipment that's backed by an ongoing maintenance program, and monthly marketing materials to drive and retain studio membership.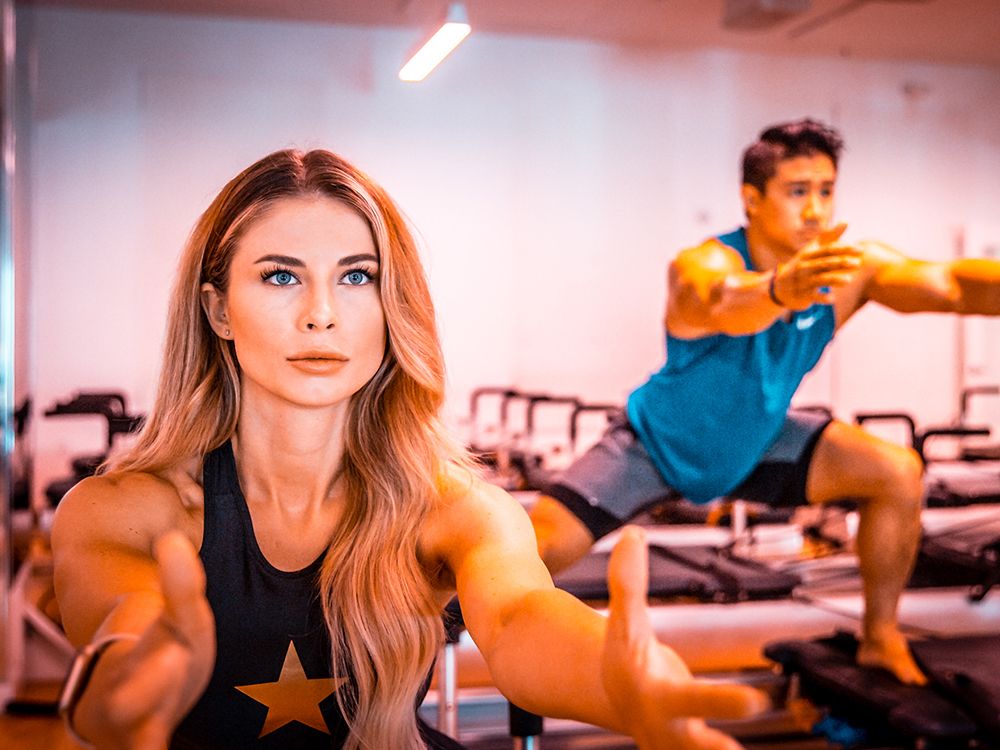 Explore the BODYROK franchise opportunity. Great territories are available — claim yours now and grow with us.
Business-minded fitness fanatic? Rok on.
We're looking for people who want to share their love of fitness with others while building a strong business for themselves. Our ideal ownership candidate has a minimum of:
Our required fees and investments:
(includes $40K franchise fee)

Invest more and save: Open 3 units for a total franchise fee of $50K.
Limited time offer.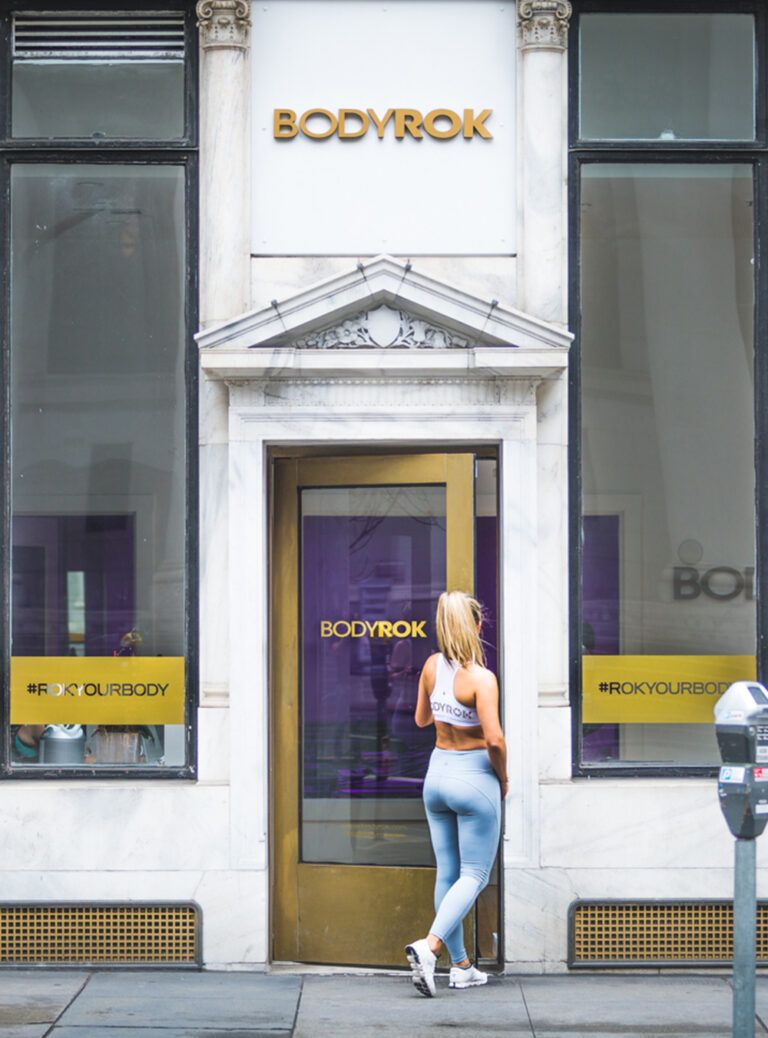 Rok On: Get the latest BODYROK news and updates
Build a business that's Rok Solid.
Ready to learn more? Complete the form below and a BODYROK franchise team member will contact you. *Required Fields