Founded in 2011, BODYROK is an alternative to the traditional Pilates workout. Using proprietary BODYROK reformers and customized light and music programs, members get a ROK Star workout experience that is low impact, high intensity and energizing, all in just 45 minutes.
If you're passionate about fitness and the Pilates workout, BODYROK just might be the best fitness franchise for you. Turn your love of fitness into a business where you can help others achieve their wellness goals while creating a solid future for yourself. Read on to learn more about how this Pilates franchise opportunity can change your life.
Where can I find a BODYROK? Are they growing?
BODYROK is poised for national growth, with studios in California, Florida, Illinois, Montana, New York and Tennessee. Additional studios are being built in Arizona (Scottsdale/Phoenix area) and California (Los Angeles, The Bay Area, Santa Barbara/Ventura County).
The BODYROK franchise development team is led by Martin Hancock, who has extensive experience developing brands in 20 different countries. In addition, the founders of BODYROK, Jake and Tina Irion, are still involved in day-to-day operations and provide ongoing support to Franchise Owners.
Once you sign a franchise agreement, the BODYROK team has a goal of opening your new studio within 6 months. A faster time to market combined with a monthly membership pricing model helps many Franchise Owners see their investment start paying off in as little as 6-8 months.
Which markets are available?
BODYROK has great markets available throughout the U.S., so you can bring our next-level Pilates franchise to many different cities and states. For more information on available territories, click here.
If you have a certain market in mind or don't see your preferred market listed, the best thing to do is contact us. Fill out the form below. One of our Franchise Development Team members will connect with you about your preferred market for a fitness franchise.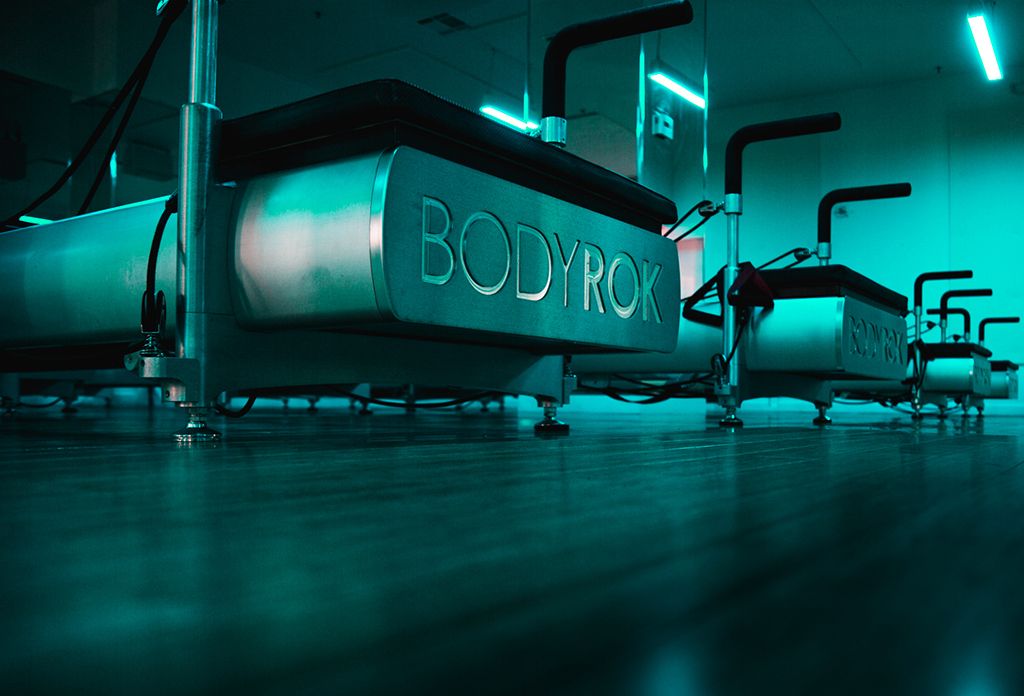 What does it take to own a BODYROK?
Bringing BODYROK to a community is more than just starting a gym franchise — BODYROK owners are enthusiastic about sharing their love of fitness with others and helping them achieve their wellness goals. If you're interested in owning a BODYROK Pilates franchise, you'll need to have a passion for the workout and meet our minimum financial requirements.
Financially, you'll need a minimum net worth of $300K, with at least $100K in liquid assets. The average investment range for a BODYROK franchise is $204,250 to $655,500, including a franchise fee of $40K. For a limited time, you can save when you invest more: Open 3 or more units for a total franchise fee of $60K. There's never been a better time to turn your love of fitness into a rewarding business.
What are franchisees and clients saying?
BODYROK owners often tell us that they feel personally rewarded by helping others in their community. "The best part about it," says Ashley Fleming, BODYROK Nashville Franchise Owner, "hands down, is the community we build. We make incredible relationships and change people's lives. We are the happiest part of their day."
And BODYROK clients love the workout and the results. "This is one of the best exercise studios in the city. I can't say enough good things about it. The instructors and owners are terrific," says Lindsey W. "Every workout, whether sculpt or cycle, is incredibly challenging."
I'm ready. How do I get started?
If you have a passion for sharing your love of fitness with others and meet our financial requirements, we'd love to talk to you. Investing in a BODYROK Pilates franchise is an investment in yourself. You'll work in the high-energy environment of your own studio and make a difference in the health and wellness of your community. Fill out the form below and get started today.