BODYROK is a Pilates inspired fitness workout centre for full body strength training. Their hybrid sessions aim to create more energy and improve your metabolism. In this interview Jake Irion – Co-Founder of BODYROK shares about this exciting journey in building a one of a kind fitness franchise.
1. How did you enter the franchise business?
The Co Founders and I entered a licensing agreement with an equipment provider. We had a lot of confidence in our ability to create something special. Once we realized we had no support, we made it our goal to create a brand from start to finish that would capitalize on all the things missing in our initial licensing agreement. We wanted to work with individuals like us, but really provide them the tools necessary to succeed.
2. Where and how did the idea of your concept come from?
This was in the very early stages of boutique fitness. All of the founders were continuously exploring new genres and workout types. Our segment, Pilates, was one of the segments really missing and or had not been done well. We came up with plan to design a brand with top of the line equipment, that would be appealing to a wide demographic and that would last. We wanted our stores to be inexpensive to open and realize immediate profitability.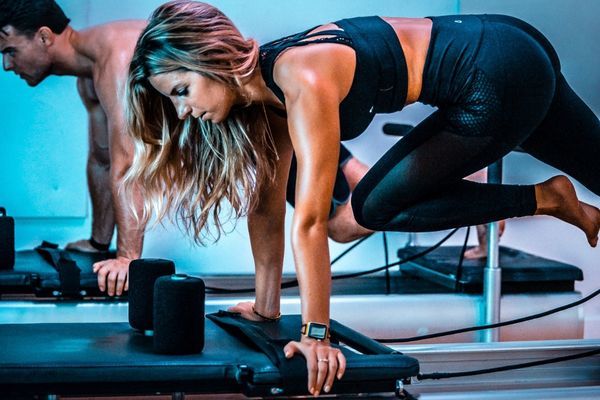 3. What inspired the brand name?
Our concept is music inspired and really changes peoples bodies. It was the perfect fit and reflected everything our brand was about.
4. What is the story behind the brand's logo?
Whether you are talking about the BODY or the ROK. We wanted them to be strong but also different. The BODY in our logo is slightly leaner yet strong which lends itself to the goal of most of our clients. The ROK is bold, like our music and like our brand.
5. What makes your brand different from your competitors?
Our brand is fun, approachable, accessible, and is for everyone. Our equipment is luxurious and strong, and a client can feel the difference when working out at BODYROK vs our competitors, we have exclusive equipment in our locations that clients can only experience in our classes. Our classes are an experience in themselves with our custom programming, programmed music, our immersive lights, and superior instruction— this all contributes to a luxurious and strong brand.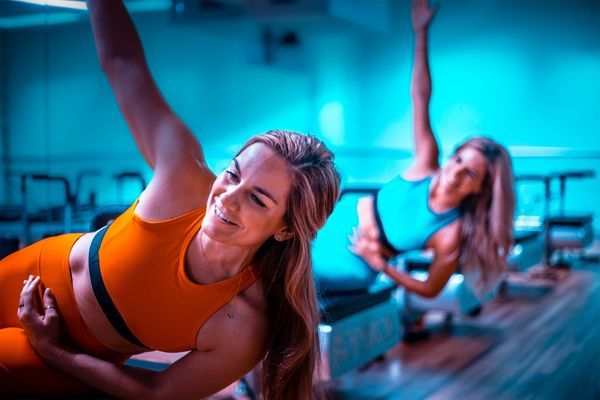 6. What are the essential qualities that you look for in a franchisee?
We love people that are passionate about our brand from Day 1. Many of our current franchisee's have come directly from our client list. Having some business background is also extremely helpful. We enjoy collaborating with our partners that may have come from an executive background in a different industry.
7. How long does it take, on average, for your franchisee to realize their investment?
We see different results, but we have seen stores pay back in as short of 7-8 months. Our goal as a franchisor is to see paybacks anywhere from 7-24 months. There are limited concepts that can pay back in that amount of time- we do. We also work on a presale that will help outlets open with positive cashflow in month #1.
8. What was the major challenge you faced in your career and how did you overcome it?
We survived COVID, which I think for a fitness business is a huge victory. Not only that, but we managed to grow durring COVID.
8.1 What is your best achievement?
Every time we open a new store it's our next best achievement. I just don't get comfortable and take success for granted. It's a "get in line" approach, so we strive to have our next best achievement each and every month.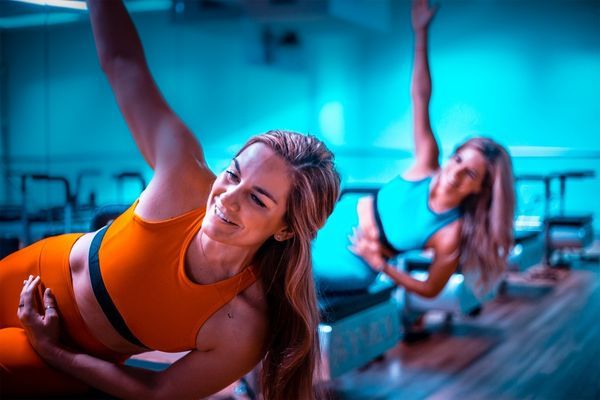 9. How does your business day start?
I always try to do emails before 8am and clear my box. I do this because at 8am, I set out to complete some type of project each day before I go to calls or back to emails. By 11, I focus on calls until mid afternoon with a workout somewhere in the middle. My day is broken up into 4 seperate blocks of time where I focus on fewer things, so I am not distracted.
10. What was your best moment throughout your franchise career?
Again, I really cherish every studio opening and the first couple months of follow up calls with that franchisee. It's gratifying watching their business grow and we try to really focus on the analytics as opposed to just sales. We have a system and just follow it based on our weekly KPI reports. It never gets old, especially when we are able to support them and guide them along the way.
11. Where do you see your brand in the next 5 years?
We have the ability to add between 200-400 stores over then next 5 years. Our focus will be on supporting these new units and finding the right franchisees in new markets, expanding the brand.
12. Any tips you want to impart to our readers who want to be in the franchise industry?
Develop a system and then follow it! Next explain the "why" to your franchisees and get your franchisee's to buy into and follow the system.
Article originally published by The Franchise Talk. Full article here.